×
Thanks
Your booking is confirmed.

- Auckland -
we are open for dinner
monday - sunday, 5:30pm - late
And lunch thursday & friday from 12pm
70 jervois road
ponsonby
auckland
DECEMBER SEASON HOURS
Lunch, Tuesday - Friday, 12pm - late
Dinner, Monday - Sunday, 5:30pm - late
Holiday season hours
closed 25th, 26th, 27th december
Closed 1st & 2nd january 2024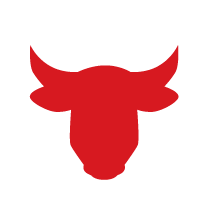 - Auckland -
70 jervois road
ponsonby
auckland
About
The authentic steakhouse experts since 2006.
Jervois Steak House is dedicated to the art of the perfect steak. We bring an authentic steakhouse experience straight to your plate.
Established in 2006, Jervois Steak House is named after the bustling Herne Bay strip which is home to our flagship restaurant. Standing proudly on Jervois Road for more than a century, our warm and welcoming space feels like home — bringing everyone together for life's important milestones.
Our 17 years of hospitality have been defined by our timeless menu, faithful service and a dining experience that's as intimate as it is elevated. With this legacy, Jervois Steak House has carved out a reputation as an institution.
Much like the great steakhouses of New York and Texas, Jervois Steak House represents the ultimate in comfort and luxury. It's familiar yet impressive, relaxed yet elegant. From their 19th-century beginnings, steakhouses splintered off from typical inns and bars, becoming destinations where drinks flowed and meat was king. Today, that spirit of conviviality is well and truly alive — making the traditional steakhouse just as enticing as it was more than 150 years ago.
Jervois Steak House is synonymous with celebration, with our cosy dining space the ideal place to unwind with a glass of something special. A match for every moment, there is no occasion too big or small — from birthdays and anniversaries to everything in-between.
A true classic, Jervois Steak House is a cut above the rest.
About
"The steakhouse to end all arguments"
Jervois Steak House is an authentic and premium steak house, and makes no apologies for unashamedly celebrating a love of meat.
The menu showcases a veritable who's who of meats in all forms, sourced from the very best beef and lamb producers. Quality beef is carefully selected from the highest pedigree and defined by breed and feed. Whichever cut or breed you choose, you are then faced with deciding, which amazing sauces will accompany your meal. The choices are all delicious and yours to make.
Our cuts
We are proud purveyors of premium meat, working closely alongside our incredible suppliers.
for group bookings over 8 people
PLEASE CONTACT THE RESTAURANT DIRECTLY
interested in our private dining room?
×
Subscribe
Steak Lovers
Join our mailing list and we'll keep you in the know.